Is WordPress User Friendly?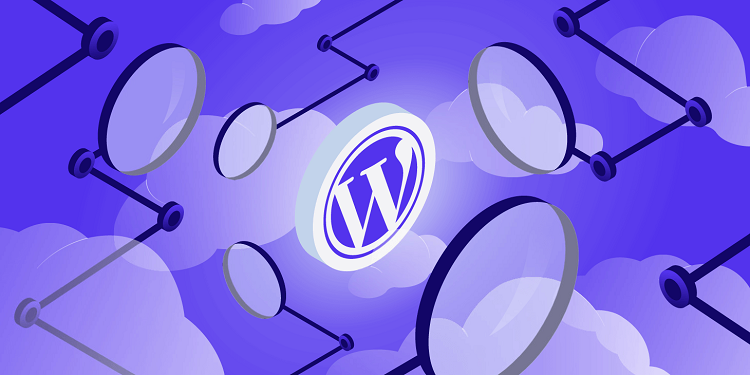 A question that is always being asked: Why do I switch to WordPress? Isn't my old site good enough for me? Why I've to switch to another platform? Dear chap, if you've such questions in your mind then I am pretty sure you've landed on the right blog. We'll tell you the most obvious reasons why you should switch to WordPress. We'll also tell you how WordPress interface induces easiness to create different types of websites and also tell you about famous and popular websites that are using WordPress.
WordPress is the most-loved content management system and there is a number of reason to love it but we'll discuss the foremost reason: user-friendliness.
WordPress originated as a blogging platform, but throughout the time it has evolved into a robust content management system and quite a powerful website builder. The most commendable part of WordPress is that it is user friendly and provide very much litheness to develop and design different websites. This ease has made WordPress the most talked about and used content management system. According to a survey, 32.3% of all websites on the internet are powered by WordPress. Many popular brands like The New Yorker, Sony, Disney, The New York Times, Time Magazines, and Facebook etc. are attracted towards WordPress due to its efficient, easy and robust features.
WordPress is loved for multiple reasons and one should admit after using it that WordPress is very user-friendly. There is a solution for every query in the WordPress interface, be it a plugin, theme, template or a small code. For a person who is not tech-savvy or having a zero knowledge about developing and designing, installation and personalization of the WordPress interface is just a piece of cake.
CMS Ease:
As asserted in former words, WordPress originated as a blogging platform which makes it a strong content management system. Furthermore, its navigation ease for admin through the backend of the site, editing web-pages and uploading new content provides a simple and managed interface to organize content without any hassle.
Customization Ease:
As we have discussed before a large number of WordPress users are neither programmers nor web developers or designers even many chaps started using WordPress without any prior understanding of website development and designing. What made them using WordPress? Easiness, it is the flawless solution with thousands and thousands of templates to choose from. For every type of website, there is a perfect theme whether it is an online apparel store, business website, selling course, membership website, NGO website or a personal blog. WordPress themes come with multiple custom WordPress development services like changing background, modifying colours, altering sliders, varying transitions and animations, uploading logo etc. it really provides an open ground for personalization without any coding complication. So, the provided option for every user to generate a fully-tailored, appealing and commendably designed website is one of the features that make WordPress so much user-friendly.
Customization is not limited to appearance only, you can also add customized functions to your site by using WordPress plugins. Plugins are like apps or you can say add-ons for your website that help to add advanced features like statistics, analytics, live messaging options, membership options, contact form, social media plugins and much more. WordPress plugins not only add custom functionality in your WordPress website design but also can let you modify your website into a completely new online appealing podium. Just like unlimited customized themes, there are several plugins for WordPress website to use.
Management Ease:
WordPress provides a by-default update management system which permits to update installed plugins and themes via WordPress Admin Dashboard. Update Management System also notifies on the update of WordPress, which can be updated on a single click. As we have discussed in our previous section that there is a solution for every problem on WordPress, so your data can be backed up by the back-up plugin. It automatically creates backups and secures them on a remote location to prevent any accidental loss or illegitimate activity of cyber-criminals. WordPress can also be managed by mobile applications.
Variation Ease:
Don't limit WordPress to just write a text for blogs or business purposes. WordPress offers artists, creatives and authors multiple galleries and magazines plugins for displaying images, published contents, photographs and artistic content of all kinds. These can be managed by admin panel i.e. dashboard. It also allows you to upload visuals, audio clips and appealing images too with a built-in media uploader. WordPress supports a variety of formats which means you can implant Instagram posts, YouTube videos, and Hashtags and Soundcloud audios to your website simply by just pasting URL in the WordPress post editor.
SEO Ease:
WordPress is being developed using regular defiance high-quality code and induces semantic mark-up. For a more clear understanding, this standard compliance of high-quality code makes WordPress the most loved website for Google and other search engines and WordPress website ranks higher than the rest on the search engines. Its designing makes it SEO friendly and also SEO plugins aids further in the optimization of your website.
Community Support:
WordPress community is growing manifolds day by day. Its users can find sustenance from the growing and large community of users, developers and designers. Many web hosting experts and offer support for solving issues and provide answers for questions related to WordPress. WordPress community spread around the globe, a link of like-minded people who have knowledge of WordPress and working to update and improve it by all means. As WordPress is open-source software, anyone from anywhere can update, share and improve it.
Shout-out to WordPress:
WordPress provides so many user-friendly features so it deserves a special shout-out. In this article, we have discussed the user-friendliness of WordPress rather than highlighting it. Let's highlight some more factors, it has an open and convivial public. There is incorporations channel where users cooperate with other plugins and even during the pandemic, the reach to members was on time and regular. These channels are tailored to discuss concepts and issues about corporations, website development and designing, software designing and development, online marketing techniques, and our personal life and experiences.
I am pretty sure, you got your answer now; Yes, WordPress is user friendly.