Why You Should Buy from an ALM Dealership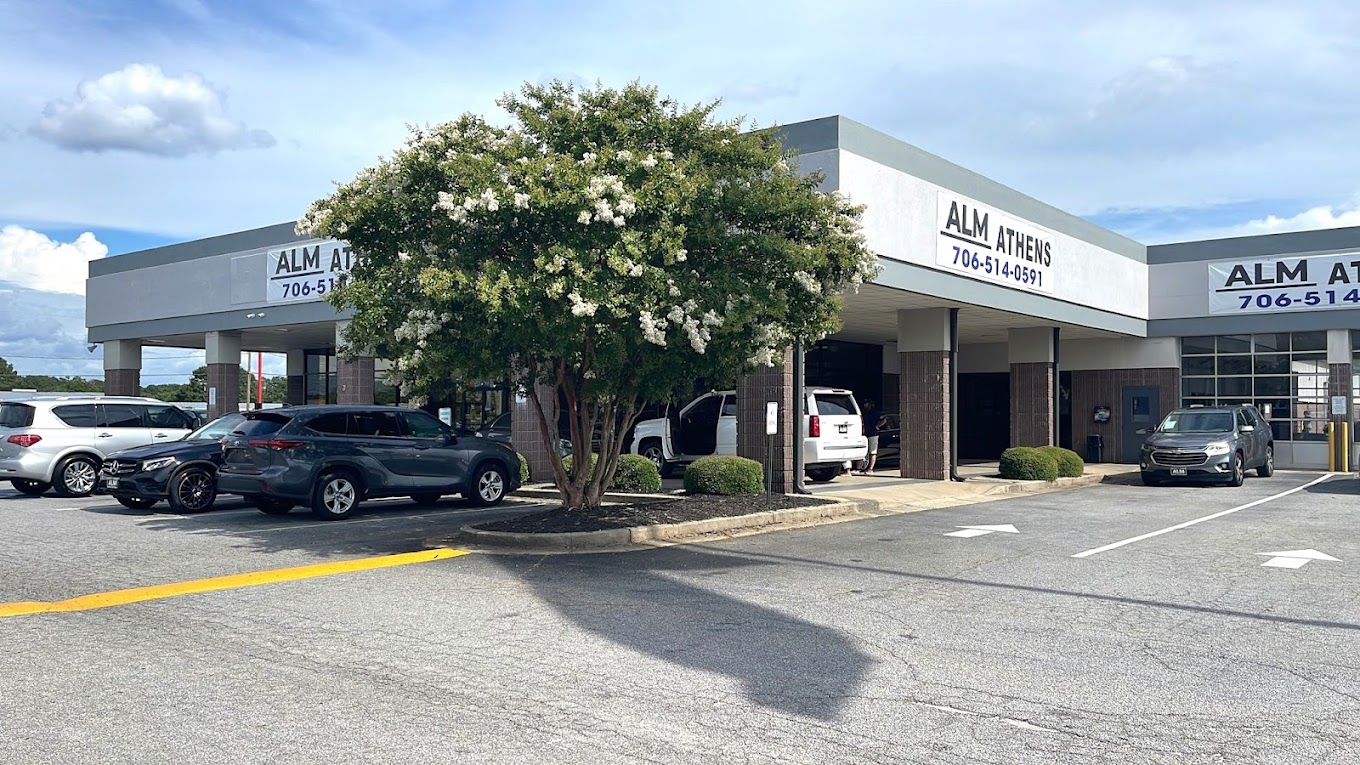 As a car buyer, you want to make sure you're getting the best deal possible. You want a dealership that offers quality vehicles at affordable prices, with exceptional customer service to match. That's where ALM comes in. With over 25 years of experience in the automotive industry, ALM has become one of the most trusted names in pre-owned vehicle sales. In this article, we'll explore why buying from an ALM dealership is the smart choice for anyone in the market for a used car. From their history and awards to their community involvement and customer testimonials, we'll give you all the information you need to make an informed decision about your next vehicle purchase.
Why You Should Buy from an ALM Dealership
When it comes to buying a car, there are countless options out there. From private sellers to big-name dealerships, the choices can be overwhelming. However, if you're looking for a dealership that truly puts its customers first, then ALM is the way to go.
One of the biggest reasons why you should buy from an ALM dealership is their commitment to transparency and honesty. Unlike some other dealerships that may try to push unnecessary add-ons or hide important information about a vehicle's history, ALM takes pride in being upfront with their customers. They provide detailed reports on each vehicle's history and make sure that every customer knows exactly what they're getting before making a purchase.
In addition to their transparency, ALM also offers competitive pricing and financing options. They understand that buying a car is a big investment and strive to make the process as affordable as possible for their customers. Plus, with multiple locations throughout Georgia and Florida, finding an ALM dealership near you has never been easier.
Overall, if you want a stress-free car-buying experience with a dealership that truly cares about your satisfaction, then look no further than ALM.
ALM's History and Awards
ALM, or Atlanta Luxury Motors, was founded in 2004 with the goal of providing high-quality pre-owned luxury vehicles at an affordable price. Since then, ALM has grown to become one of the largest and most respected used car dealerships in the Southeastern United States.
Over the years, ALM has received numerous awards and accolades for their commitment to customer satisfaction and excellence in the automotive industry. In fact, ALM has been recognized as a Consumer Satisfaction Award Winner by DealerRater for seven consecutive years. Additionally, ALM has been named a Top Rated Dealer by CarGurus and has received an A+ rating from the Better Business Bureau.
ALM's success can be attributed to their dedication to providing exceptional service and quality vehicles to their customers. With a vast inventory of over 1,000 vehicles from top brands such as BMW, Mercedes-Benz, Audi, and Lexus, ALM offers something for every luxury car enthusiast.
ALM's Community Involvement
At ALM, we believe in giving back to the community that has supported us throughout the years. That's why we are proud to be involved in various charitable initiatives and events throughout the year. We understand that our success is closely tied to the well-being of our community, and we strive to make a positive impact wherever we can.
One of our most significant community involvement efforts is our partnership with local schools and educational institutions. We believe that education is key to building a better future for everyone, and we are committed to supporting students in their academic pursuits. Through donations, sponsorships, and volunteer work, we aim to provide students with the resources they need to succeed.
In addition to our educational initiatives, we also support various other causes such as healthcare, environmental conservation, and social welfare. Our team members regularly participate in charity events and volunteer work across different organizations. We believe that by working together as a community, we can create a better world for all of us.
The ALM Advantage
When it comes to purchasing a vehicle, there are countless dealerships to choose from. However, not all dealerships are created equal. At ALM, we pride ourselves on providing our customers with an advantage that sets us apart from the competition.
First and foremost, we offer a vast selection of vehicles at competitive prices. Our inventory is constantly updated with new arrivals, ensuring that our customers have access to the latest models and features. Additionally, we offer financing options for all credit types, making it easier for everyone to get behind the wheel of their dream car.
But our advantage doesn't stop there. We also provide top-notch customer service throughout the entire buying process and beyond. Our knowledgeable staff is always available to answer any questions or concerns you may have, and our service department is staffed with experienced technicians who can handle any maintenance or repair needs your vehicle may require.
At ALM, we understand that buying a car can be a stressful experience. That's why we strive to make it as easy and enjoyable as possible for our customers. So if you're in the market for a new or used vehicle, come see us at ALM and experience the advantage for yourself.
Testimonials
I recently had the pleasure of purchasing a car from ALM, and I can confidently say that it was one of the best car-buying experiences I have ever had. From start to finish, the staff at ALM were professional, knowledgeable, and genuinely interested in helping me find the perfect vehicle for my needs.
What impressed me most about ALM was their commitment to customer satisfaction. They took the time to listen to my concerns and preferences, and worked tirelessly to find a car that met all of my requirements. The sales team was patient and never pushy, which made me feel comfortable throughout the entire process.
Overall, I highly recommend ALM to anyone in the market for a new or used car. Their exceptional service and dedication to their customers truly sets them apart from other dealerships.
Conclusion
In conclusion, ALM Car Dealer is a reputable and reliable dealership that has been serving the community for many years. Their commitment to providing exceptional customer service, quality vehicles, and competitive pricing has earned them numerous awards and accolades. Additionally, their involvement in the community through charitable donations and partnerships with local organizations demonstrates their dedication to giving back. When you choose to buy from ALM, you can trust that you are getting the best possible deal on a high-quality vehicle with the added peace of mind that comes with buying from a trusted dealership. Don't hesitate to visit ALM today and experience the ALM advantage for yourself!