Men's Dress Up Ideas: Elevate Your Style with Confidence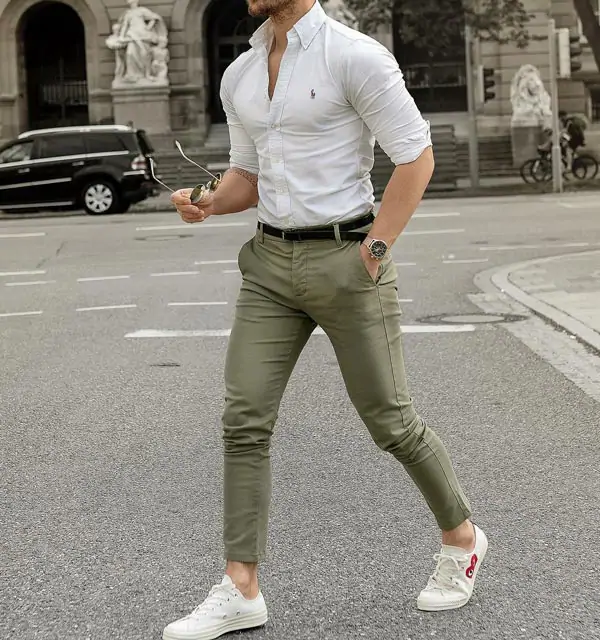 In today's world, dressing up is not just limited to women. Men are equally conscious about their appearance and understand the importance of dressing well. Whether it's for a formal event, a business meeting, or a casual outing, the way a man dresses speaks volumes about his personality and confidence. However, finding the right outfit that suits your style and occasion can be a daunting task. To help you navigate through the world of men's fashion, we have compiled a list of dress-up ideas that will elevate your style and boost your confidence.
1. Classic Suiting: Timeless Elegance
A well-tailored suit is a timeless choice that never goes out of style. When it comes to men's formal wear, nothing beats the classic suit. Opt for a well-fitted suit in a neutral color like navy blue or charcoal gray. These colors are versatile and can be paired with various shirt and tie combinations. Remember, the key to a perfect suit lies in its fit. Make sure the shoulders align perfectly, the sleeves are the right length, and the trousers are tailored to your measurements.
To complete your classic suiting look, pay attention to the details. Choose a crisp white shirt with a spread collar that complements your face shape. Pair it with a silk tie in a subtle pattern or solid color that adds a touch of sophistication. Don't forget to wear polished leather shoes and match them with a belt in the same shade.
2. Smart Casual: Effortlessly Stylish
For occasions that call for a more relaxed dress code, smart casual attire strikes the perfect balance between formal and casual. Start with a pair of well-fitted chinos or tailored trousers in a neutral color such as beige or navy. Combine them with a button-down shirt in a complementary shade or a pattern that adds visual interest. Roll up the sleeves for a laid-back yet polished look.
To complete your smart casual ensemble, choose a pair of loafers or brogues in a coordinating color. Add a leather belt that matches your shoes to tie the outfit together. For an extra touch of style, consider layering with a lightweight blazer or a well-fitted cardigan.
3. Business Casual: Professional and Approachable
Business casual attire allows for more flexibility while maintaining a professional appearance. Start with a pair of well-tailored dress pants in a dark color such as charcoal or navy. Combine them with a button-down shirt in a subtle pattern or solid color. Avoid loud prints or flashy colors as they can be distracting in a professional setting.
To complete your business casual look, add a blazer in a complementary color that adds structure and polish. Opt for a pair of leather dress shoes that match the formality of the outfit. Remember to keep accessories minimal and tasteful, such as a simple watch or a pocket square.
4. Casual Chic: Relaxed and Trendy
For casual outings or social events, it's essential to strike the right balance between comfort and style. Start with a pair of well-fitted jeans in a dark wash. Combine them with a fitted t-shirt or a casual button-down shirt in a color that complements your complexion. Experiment with different patterns or graphic tees to add personality to your outfit.
To complete your casual chic look, choose footwear that matches the occasion. Sneakers or loafers can be great options for a laid-back vibe, while boots or dress shoes can elevate the outfit for a more refined look. Consider adding accessories like a stylish watch or a leather bracelet to enhance your overall appearance.
Conclusion:
Dressing up is an art that every man can master with the right guidance and inspiration. By following these dress-up ideas, you can elevate your style and boost your confidence in any situation. Remember, the key is to find outfits that suit your personality, fit well, and make you feel comfortable. Whether it's a classic suit, smart casual attire, business casual look, or casual chic ensemble, dressing up should be an enjoyable experience that reflects your individuality. So go ahead, experiment with different styles, and embrace the power of dressing well.