List of Most Important Golf Course Equipment to Consider in Priority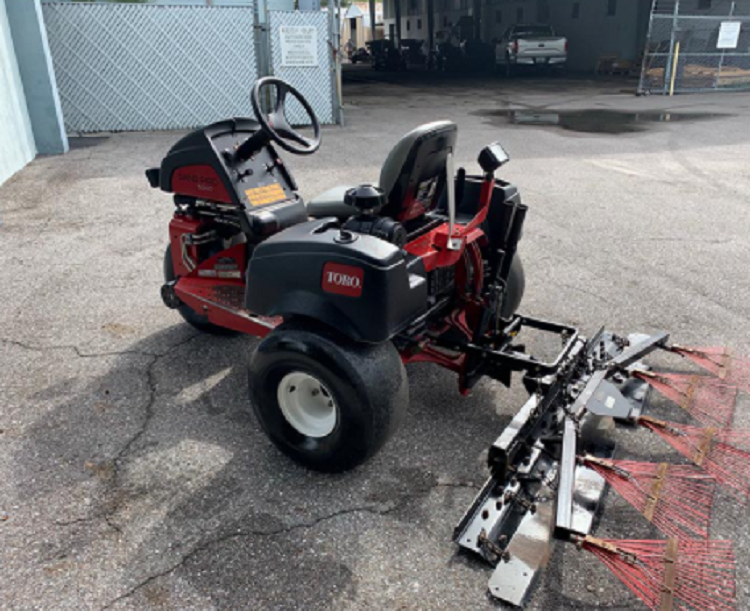 The high cost of golf course maintenance equipment is one of the reasons why this game is so expensive. Maintaining 60-70 hectares of land occupied by turf and hazards is not an easy task. You need skilled workers as well as the best quality equipment to execute the job efficiently and timely. If you are buying golf maintenance equipment for the first time, it is important to figure out their priorities. There are some equipment you have to buy in priority because of their higher significance. Scroll down to take a look.
Most Important Golf Course Maintenance Equipment
A golf course is nothing without mowers. Turf occupies around half of the area in a golf course. It requires regular mowing to keep the ground playable as well as giving an appealing look. Keep John Deere or Toro golf course mowers in your priority list. Both rotary and reel mowers are necessary to execute the job of grass trimming efficiently and faster.
Irrigation is one of the necessary requirements for turf. Freshly mowed grass needs a high amount of water to survive. During the sunny days, the requirement for water increases even more. Therefore, you have to buy a powerful and high capacities sprayer in a priority. Make sure that it has a large tank and good spraying efficiency.
As we already mentioned above, a golf course occupies around 70 hectares of land. Navigating through such a large area on foot is very difficult. For maintenance purposes, you also have to carry some tools from one corner to another. Therefore, utility vehicles should be on your priority list. Make sure that it has a spacious trolley, powerful engine and comfortable seating arrangement for at least two people.
This category includes three different types of tools i.e. blower, vacuum and sweeper. During the turf trimming process, some residue remains behind. Moreover, fallen leaves during the autumn season also need regular cleaning. For this purpose, we need powerful vacuum cleaners and blowers. If you don't clean residue on a regular basis, the ground becomes a safe haven for pests and weeds. Also, a thick layer of residue built on the grass severely affects its growth.
The Brand is The Most Important Factor
While choosing maintenance equipment for golf courses, never forget to consider the brand value. Toro, Jacobsen and John Dear are among the leading brands supplying their products throughout the world. They have years of experience in improvising designs to attain perfection in maintenance jobs. It is advisable to approach a multi-brand store and request them to explain the technical specifications of all brands in detail.
Apart from these top priority equipment, dethatchers, aerators, bunker rakes and top dressers also have significance in maintenance. Equipment in the less priority list can also be bought from the used tyre for maintenance machine sellers.