Why should You use an Employee Scheduling Software?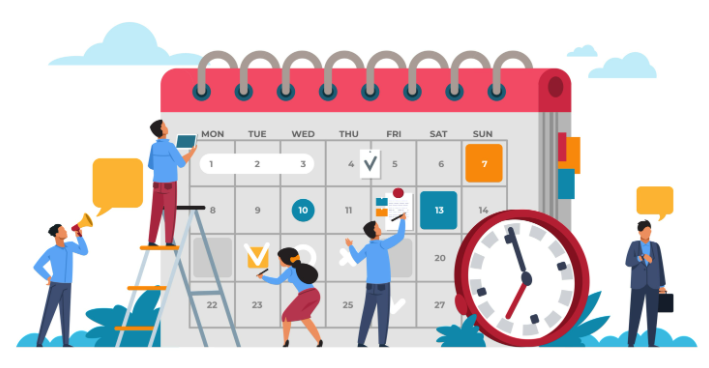 In this technological world, if you want to have a successful business, then you must be not using a manual system. Technology is covering almost every aspect of the business without doing any manual work. One of them is workpuls, which is easy to use in managing the terms of your business. This will help you in choosing the features in which people waste lots of their time, and also help you to grow your business fluently. This software is used to automates the creation of work schedules of hourly employees. To avoid going on over budget, some systems also maintain track of labour costs. It will adjust the schedule in such a way that peak time is covered by the most productive employees. Its automation scheduling process saves your time, its basic functions are;
Automating new schedules
Shift change notification
Auto assigning shifts
Creating timecards
Importing payroll files
Besides this, it will also remove the human errors caused by the manual processing system. It increases productivity by generating consistent schedules, adjusting labour costs, and worker gratification. With this Employee Scheduling Software, you don't need to take any kind of unnecessary workload.  This is not an easy task to run your business smoothly while taking into consideration all the aspects. To meet the requirements of your business, this software makes sure covering of all shifts. Manual methods of creating schedules take a lot of the time of the employees and the managers as well.
Why to Use this Software?
Any kind of business that is dealing with hourly employees can take advantage of this software. Either it's a retail business, a hospital, or a restaurant.
It deals with potential conflicts and lessens your time spending on creating schedules. It helps to automate the entire process of the last-minute void of the schedule and remove the headache of the managers. So, they can focus more on other operations of the business.
It ensures you the coverage of qualified employees if you are planning on higher volume and higher than usual staff level.
Its automated scheduling keeps time cards of each employee and goes besides an electronic time clock system. If you want to calculate the pay of your employees, you can easily import it from the payroll solutions. It saves time by avoiding manual entries of timesheets
Buying Guide
Here are the most common things taking into account while buying this software.
If you are not using this software, you should lead to expanding your labour cost by engaging additional staff. This creation of schedules can take the focus of business managers away from other main tasks. Business owners can meet some other requirements of the clients with this Software of Employee Scheduling that may be more important.
Scheduling on a spreadsheet manually can be very time-consuming for a manager. If you are saving this time by using the software you will save more productive time for your business. This saved time can be used on some other important business activities.
Moreover, if the employees haven't a structured schedule, they are used to be wasted 50% of their time. That could be productive if they have structures scheduling. But if your staff is not aware of what to do exactly, so you are towards a significant productivity loss.
According to your employee's availability, adjust their schedules that fit with their convenient availability. Line upshifts to fulfil your demands and fit the rules of overtime.
Through a mobile device or a web-based program let your employees' clock in and out. It will prevent your employees from clicking in the exterior of scheduled hours. Process timecards and review them for payroll.
In the case of employee absence and planned time off, group alerts help your employees to identify that shifts need to be fill-up. You may also approve or cancel the request of employees for time off.
Final Thoughts:
While creating employees' schedules you have to make sure that if your staff is happy with the shift requirements. As you know that this is a challenging task for the employer but WELLYX made it easy by providing this software. For streamlining this time-consuming process this software is a cost-effective determination. That will also remove human errors and reduce paperwork, either it's a small-scale company or a medium or a large-scale. This software will help you in so many ways such as you improve your communication. You may view schedules, which can be accessed from anywhere. There is no need to call and ask someone to check the suitable schedule for them. Because all the data is provided on this software. They are affordable and cost-effective as well.