eResource Scheduler – The Best Timesheet Management Software for 2023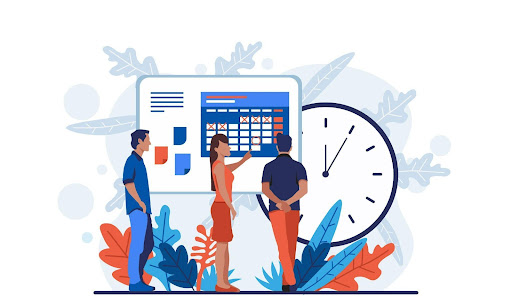 Have you ever wondered if there was a way to track the precise amount of time your employees spend on each job throughout the workday? Do you want a clear understanding of each task on your to-do list? eResource Scheduler is the best
timesheet software
that handles the menial work for you instead of keeping an eye on the clock, counting the minutes, and predicting how long all your duties take. 
Timesheets are crucial for work management. It is easier to track billable time-to-bill clients, determine if the output is justified by the input, and figure out wages and other costs. 
Fortunately, timesheet software like eResource Scheduler, available today, makes recording your work hours much simpler. Along with time inputs, you may use a timer to keep track of your work, obtain thorough job reports, and create automatic bills that look professional. 
What is EResource Scheduler?
eResource Scheduler is one of the leading resource management software engineered for enhancing business productivity. No matter the size or budget of your enterprise, eResource Scheduler is the right fit for you. With many cutting-edge features to streamline your business processes, this software allows effective and efficient collaboration among employees and management. 
eResource Scheduler Features
A cloud-based toolkit called eResource Scheduler aids companies in developing workable and integrated schedules for their employees and resources. Thanks to its collaborative interface, teams and groups may better coordinate for best use. Let's explore the fantastic features of this all-rounder software:
Resource Planning and Scheduling
It enables organizations to allocate the resources necessary to achieve project deadlines, abide by customer requirements, and assign critical projects to the most competent staff. It enables users to effectively arrange various resources, including personnel, locations, tools, and more.
eResource Scheduler may provide insights using real-time data to provide information about a company's resources, availability, utilization, income, project spending, cost, and more. Its color coding function makes it easier to spot overworked and underutilized resources. Users may use graphs to interpret data.
Track Actual Data With Timesheets
It records the employee's real-time spent working on various projects. It produces several management reports that provide in-depth insights into the best use of resources and highlight areas for improvement in financials, forecasts, and resource usage. The reports may be altered to deliver information you can use to generate wise business decisions.
Management can use the financial module feature to define the billing rates of all projects at different levels. They can use the insights to create bills, employee payrolls, and track the company's expenses. 
Multiple Customizable Calendars
It enables employees to work according to multiple schedules and sets holidays and working days for various calendars. Users have the freedom to specify separate working calendars for each project, as well as designate business hours and vacations.
When employees work remotely, third-party integration provides them access to clients' data and other software at their convenience. eResource Scheduler allows bi-directional data sync with almost every existing application. It streamlines collaboration and boosts productivity too. 
Advantages of Using eResource Scheduler
With its drag-and-drop functionality, it makes scheduling simpler and less time-consuming. Thanks to this timesheet software, users may easily create new timetables or make changes to the ones they already have. It provides a detailed perspective of resource schedules and their availability and uses via its Gantt chart tool. 
Simplified Resource Allocation
The distribution of resources inside an organization is made more accessible by eResource Scheduler. It simplifies input time, checks reservations, and generates employee work hours. It also immediately alerts you if a resource is overloaded. The built-in calendar may help coordinate resource allocation. It also allows employees to change their working hours and update holidays according to their availability. 
Review Employees Performance
The timesheet software reporting features provide valuable insights into employees' performance. It might be helpful to make performance comparisons when your yearly performance assessments get closer. You may obtain statistics on specific employees to see how they compare favorably against the rest of the team. This information may help you pinpoint qualities to emphasize and shortcomings to improve upon while also allowing team members to understand how their performance compares to others.
Streamline Business Processes
Do you often find that tasks and deadlines are missed? If so, this software would be an excellent option for reviewing the timelines and timetables for your projects. Using this timesheet software, you can determine how many hours each work task requires. 
The Takeaway
eResource Scheduler is a multi-user timesheet software that enables better scheduling and allocation of work. It is specifically created to help businesses efficiently organize and arrange their resources for projects. Its client-server design allows real-time data collaboration and sharing among several users. People who routinely schedule and manage personnel and other resources find this scheduling and timesheet software user-friendly and collaborative.