Best Long Distance Valentine's Gifts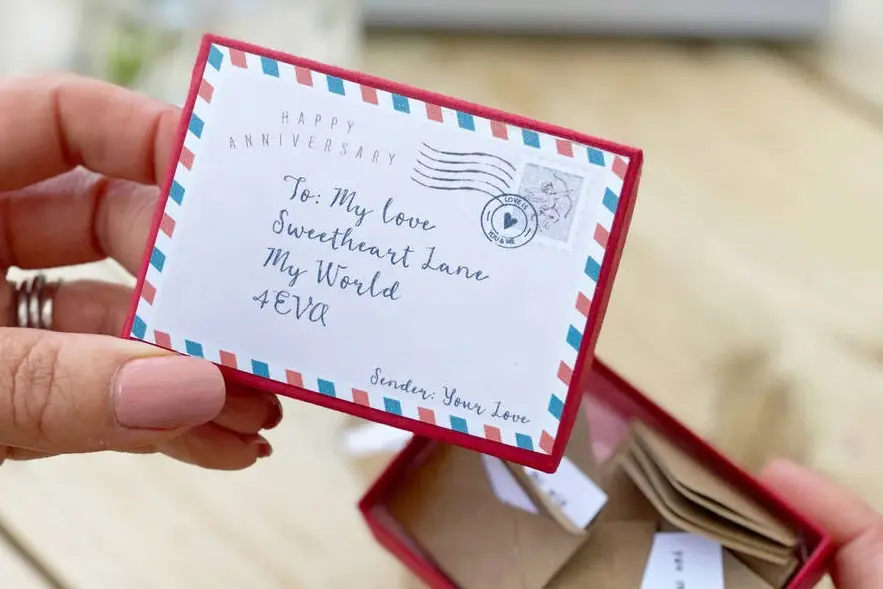 Valentine's Day is a special occasion to celebrate love and affection. However, when you find yourself in a long-distance relationship, it can be challenging to express your feelings and make your partner feel special from afar. Thankfully, there are numerous thoughtful gifts that can bridge the physical distance and bring you closer emotionally. In this article, we will explore the best long-distance Valentine's gifts that will make your loved one feel cherished and loved, no matter how many miles separate you.
1. Personalized Photo Album:
A picture is worth a thousand words, and a personalized photo album is an excellent way to capture and preserve your cherished memories. Compile a collection of your favorite photos together and create a beautifully designed album that tells the story of your relationship. Include captions and heartfelt messages alongside the pictures to make it even more special. Whenever your partner flips through the pages, they will be reminded of the love and joy you share, making this gift a perfect choice for Valentine's Day.
2. Subscription Box:
Surprise your loved one with a subscription box tailored to their interests. Whether they are a bookworm, a foodie, or a fitness enthusiast, there are subscription boxes available for every passion. Choose a monthly or quarterly subscription that delivers curated items directly to their doorstep. Not only will this gift provide them with something to look forward to each month, but it will also show them that you pay attention to their hobbies and interests, even from a distance.
3. Virtual Date Night Kit:
Just because you can't physically be together doesn't mean you can't enjoy a romantic date night. Create a virtual date night kit that includes all the essentials for a memorable evening. Include items such as scented candles, a playlist of your favorite songs, a bottle of wine or their preferred beverage, and a video call invitation. Plan a time to connect online and enjoy each other's company while sharing a virtual meal or watching a movie together. This thoughtful gesture will demonstrate your commitment to keeping the romance alive, despite the distance.
4. Message in a Bottle:
Add a touch of nostalgia and romance to your long-distance relationship with a message in a bottle. Write a heartfelt letter expressing your love, hopes, and dreams for the future. Roll it up and place it inside a decorative bottle, sealed with a cork. You can even add small trinkets or dried flowers to enhance the sentimental value. Ship the bottle to your partner, and when they open it, they will be touched by your words and feel your presence even from afar. This timeless gift will serve as a beautiful keepsake that they can treasure for years to come.
Conclusion:
Distance may separate you physically, but it doesn't have to diminish the love and affection you share with your partner. By choosing one of these best long-distance Valentine's gifts, you can demonstrate your thoughtfulness and commitment to nurturing your relationship, no matter the miles that lie between you. Remember, it's the effort and sentiment behind the gift that truly matters, so choose something that resonates with your partner's interests and reminds them of the love you share. With these thoughtful gestures, you can make this Valentine's Day a memorable one for both of you.