Benefits Of Having Straight Teeth And Why You Should Straighten Your Teeth With Invisalign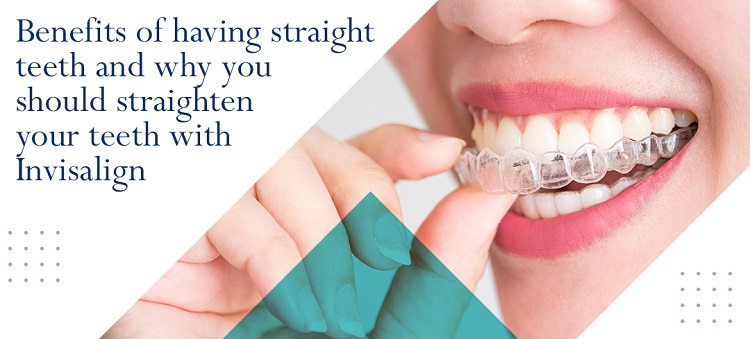 The past stigma associated with people wearing braces has reduced, and this means that more people can now straighten their teeth without feeling embarrassed. There are different teeth straightening options, including Invisalign invisible braces, and this makes it difficult for people to choose the right teeth straightening device.
Amongst the available teeth straightening options, Invisalign is fast becoming the preferred option for persons of all ages. Invisalign aligners, also called invisible braces, have a subtle design, and it is this feature that makes them more appealing to most people, especially those who want to straighten their teeth inconspicuously.
Different London Invisalign providers are available, and to get Invisalign to straighten your teeth, you need to visit one. The Invisalign provider will discuss your treatment plan and the benefits of using Invisalign.
Why opt for Invisalign?
Before you get Invisalign to straighten your teeth, you need to know all about Invisalign teeth straightening and how it can improve your life.
Invisalign teeth straightening involves a series of clear plastic aligners tray, custom-made in the laboratory to fit each patient's gum and teeth perfectly. During the treatment, you will have to switch out your aligners every two weeks or in some cases, when the orthodontist recommends. Each new set of aligner has a slightly different shape, and the purpose of these aligners is to move your teeth to their perfect positions overtime.
Invisalign treatment time varies, and depending on the severity of your misalignment, the treatment can last for about 6 – 18 months. Invisalign teeth straightening comes with only a little discomfort, and you can feel at peace, knowing that most people will not notice the aligners.
What are the hidden benefits of using Invisalign?
An advantage of Invisalign over conventional braces is that it is virtually invisible, and you can remove the aligners to eat, play sports, and clean your teeth. With Invisalign, you can conveniently brush your teeth without dealing with metal brackets and wires.
You don't have food restrictions while wearing Invisalign, so you can eat whatever you like during your treatment, and there is no risk of having a broken device while engaging in any sports.
Invisalign treatment involves the provider using a 3D imaging software to monitor the progress of your treatment, and this helps see the improvement on your teeth and know what to expect from your treatment.
Importance of straightening your teeth
Irrespective of the cause of your teeth misalignment, it is important for you to straighten your teeth and here a few reasons to straighten your teeth.
Having straight teeth makes it easier for you to clean your teeth. If you have misaligned teeth, you will find it difficult to brush and floss your teeth, and it puts you at risk of developing several dental health issues because you would always have food trapped in some areas of your mouth.
Straighter teeth help you to prevent certain diseases because you will be able to clean your teeth properly. There will be no build-up of plaque and tartar on your teeth due to poor oral hygiene. Having plaque accumulate on your teeth and harden to form tartar may put you at risk of developing gum disease or experiencing tooth decay.
You also get to reduce the risk of cracking or breaking your teeth due to poor oral hygiene.
If you need to straighten your teeth with Invisible braces, ensure you visit Dental Clinic London for a consultation with an Invisalign provider.