4 Simple Tips to Make Your Workspace Look Attractiv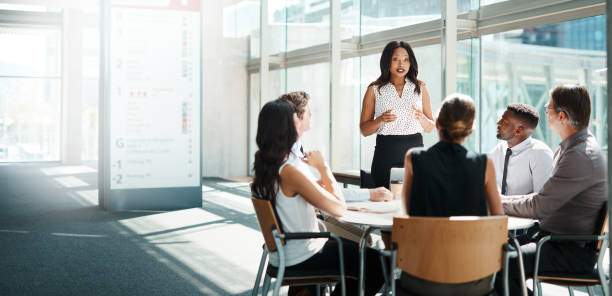 Your employees will not stay focused on your workspace if it looks outdated. To engage your employees and surprise the people who visit your office, you need to bring positive changes to your workspace. 
You don't need to spend tons of money to remodel your workspace and make it look attractive. By following the four simple tips mentioned below, you can boost the vibe of your workspace even if you are on a tight budget – keep reading!
1. Use Business Signs
Business signs have been used in workspaces for decades. The good thing about custom business signs is that they can help visitors identify various departments in your office. 
You don't need to hire any costly service to get office signs. It's better to hire an online service so you can save money. Before hiring a service, make sure you read reviews of different office signage services online to choose the one which suits you most. 
2. Buy Custom Accessories
How about making your employees feel they work for a prestigious company that cares about its image? To prove that you love your business and want to help your employees, you should consider buying custom accessories for your business. 
For example, you can hire a laser engraving service that can create custom accessories like ballpoint pens for you. 
It can get costly for you to get custom accessories for all your employees. This is why you should be careful about your costs and compare the prices of different services. Doing so will ensure that you don't pay extra to buy custom accessories. 
3. Install Bright Lights
A dull workspace can make it difficult for your employees to focus on work. If you want to ensure that your employees stay productive, you need to brighten up your workspace. 
Adding good lights to your workspace is not a costly decision. Instead of shopping for lights from a physical store, it's better to explore online stores that sell lights at lower prices. 
Keep in mind that not everyone in your workspace will like to work under bright lights. Many professionals say they can focus better in dim, silent workspaces. You should try conducting a poll in your departments to determine where you need to install lights and where you don't. Online tools like Google Forms can help you conduct this survey faster without spending a single penny. 
4. Replace Old Furniture 
Outdated furniture can not only make your workspace look bad but also make your employees feel bad about your company. You need to replace old furniture items so your employees can work ergonomically and your workspace looks good. 
Buying new furniture for your office can cost a lot of money. To ensure that you waste your money, you should consider getting quotes from different stores. Doing so will make it easier for you to save your costs and ensure that you buy the best quality furniture. Before you book your order, you should ask your employees about their opinions regarding the furniture items you should buy.